Spline Mandrels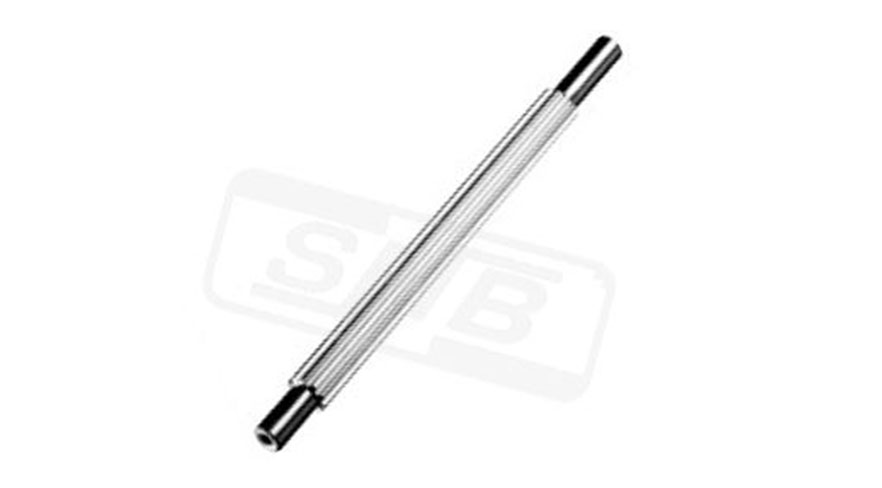 SHB Manufactures Spline Mandrels which are used to locate the Splined Components on PCD of Splines or on the Major Diameter of internal Straight sided Splines or Involute splines. The Component has to be Located in this manner to check the component accuracies like Face Run Out, OD Run Out with respect to PCD/Major Dia. Spline Mandrels are also used to carry out finish machining operations with respect to PCD/Major Dia
Key Parameters:
Essential accessories for machining and inspection operations.Solid spline mandrels meet the requirements of Engg. Industries.Range : max profile length 200 mm, max. total length 280 mm., min. taper per 10 mm, on involute / st. splines 0.01 mm
Material : SAE O1/O2
Taper Serration Drift
Taper Serration Plug Gauge
Quenching Plugs
Taper serrations in components like Pitman-Arm are produced by broaching followed by taper serration drifting using precision taper serration drifts. Taper serrations in components can be inspected by taper serration plug gauges manufactured by Super Hobs. Components which require good dimensional control on spline profile after heat treatment must use quenching plugs which are fitted in internal splines. Taper serrations drifts are supplied from HCHCr(D2) and Taper Serration plug gauge & quenching plugs are supplied from India.